Mike's most recent project was the building of a railbus - a freelance version of the Galloping Goose. The Goose is now operational and has been sold to to a club member in Tauranga.

Motor and hydrastatic pump.


View from back looking at pump and drive chain down to wheels.


Honda 31cc motor with centrifugal clutch.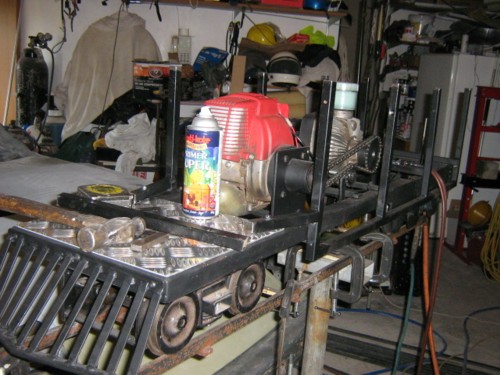 View from front.


View from back.


View from rear with body frame and roof frame.


View from front with cab lining.


Engine cowling.


Side view


Cab roof on.
Electric railbus
Mike has also purchased two small electric (battery-powered) railbuses which can be driven by children (under supervision of course). Here are some photos of one of the railbuses in action at Seaview on Flickr.